A revolutionary approach to staying toned, fit and flexible without breaking sweat
Would you like to exercise more, but often feel too tired or lethargic to achieve this goal?
Would you like to give your body an invigorating workout in just 5 to 10 minutes?
Could you do with some 'automated' help in staying fit and healthy in your own home?

Watch Video
The FlexxiCore® Challenger® combines the technology of the specialist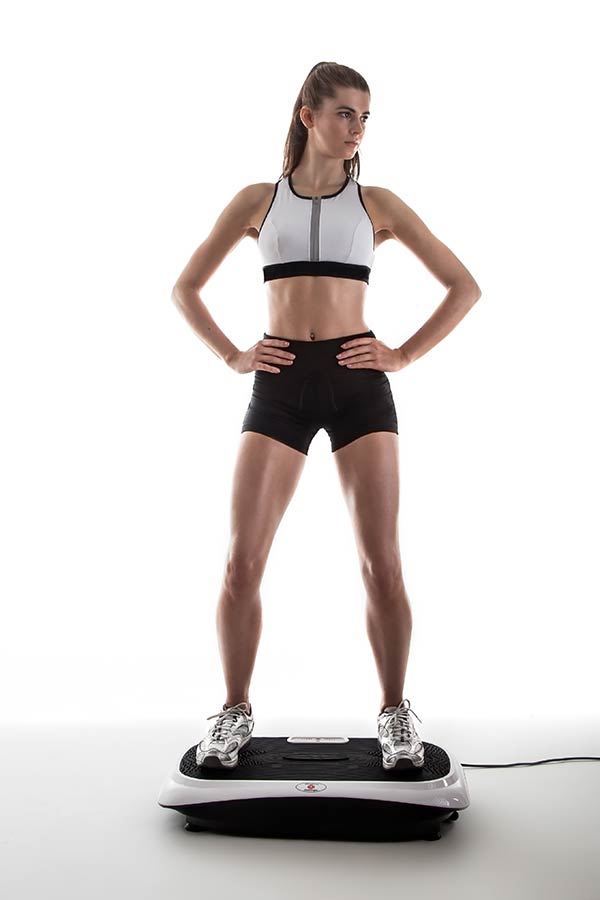 Whole Body Vibration Training equipment used in many Health Clubs and Gyms with a convenient, versatile and affordable design that can be used either at home or in professional settings.
Whole Body Vibration Training ("WBV" - also known as "Acceleration Training" or "Biomechanical Oscillation")
was first developed in Russia and was used to help astronauts recover from muscle atrophy, as well as to help athletes improve their flexibility and strength.

What exactly is "Acceleration Training"?
The beauty of WBV training is that it accelerates the effects of any exercise, stretching or even massage by virtue of the increased intensity of the body's automatic response to the vibration force. The human body is designed to withstand the force of gravity. The Challenger works with this force so that a series of muscle responses is triggered within your body in a high-intensity rhythm, improving their flexibility and strength with minimal effort on your part.

Unique Design
The FlexxiCore Challenger was launched in 2015 and offers an ingenious variation on the original WBV format. To read more, please go to our overview page
For an understanding of how the FlexxiCore Challenger works, and the benefits that people of all ages and fitness levels can enjoy, please watch this introductory video
You can watch a training video here which gives tips on how to start using the FlexxiCore Challenger.
SUMMARY OF TRIAL RESULTS WITH 42 PARTICIPANTS
The aim of these trials was to allow a group spanning various age groups and fitness levels with no previous experience of the FlexxiCore Challenger to observe the effects of regular use ("at least 3 times a week") over 60 days. The group of 42 undertook a 60-day trial of the FlexxiCore Challenger. The age range was 39 years to 85 years. Twenty three of the 42 participants are practitioners in the medical, healthcare and fitness sectors.
YOU CAN READ A SUMMARY OF THE TRIAL RESULTS HERE
---
The Challenger has recently been featured in an article in Postive Health online magazine by the award-winning artist and TV celebrity Ali Lapper MBE - How my Life has been Transformed by the FlexxiCore Challenger
We are currently running a PRE-CHRISTMAS SPECIAL offer with a huge 20% discount - a massive £174 saving. To enjoy your 20% discount use this code Dec17-Chgr in the shopping cart when you order here.
---